Orange County Coupons
SAVE AND MAKE A LOCAL DIFFERENCE
Orange County Coupons was created to support locally owned independent business owners, simplifying the consumers experience and encouraging local buying that strengthens our communities.
Orange County Coupons offers the best of both worlds for consumer and locally owned & operated business owners. We do this through digital deals, mobile coupons and something called a Local Pass. We are digital Orange County offering simple systems that offer smart mobile coupons and convert existing print coupons and deals to smart mobile/digital trackable coupons and deals.
We offer true GREEN mobile coupons that are simple to receive (SMS/Email), redeem, audit and use. No App – No Printing
Go Green or just add to your existing print promotions with true mobile/digital coupon & deals that are simple to receive and use!
"NEW" LOCAL PASS
We are excited to offer our new product that will help you manage and message you about offers when you are in close proximity to local coupons or deals inside your city called LOCAL "City" PASS!
Now you don't even need to have clip, saved or downloaded a coupon or deal. Just opt-in to Local "City" Pass and it will let you know when/if there are deals within a close proximity of you as you are already out and about.

Choose offer tap on > "select offer" you will get a prompt > "Do you want to claim selected offers?" >  Follow the prompts to "claim offers".  > Input your info and THAT'S IT!
You will receive a SMS (text with your coupons or deals) within a couple minutes!
NEED MORE INFO?

TAP/CLICK HERE
Orange County Coupons Offers A True Mobile/Digital (no printing required)
Green Option To Physical Coupons.
OC's Only True Independently Owned Hyperlocal
 Digital Marketing Deal & Mobile Coupon Solution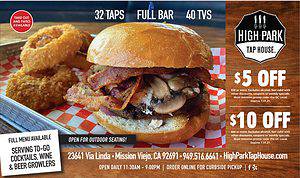 Simplified Marketing Solutions
Smart mobile coupons that offer automate reminders & follow ups
Want your digital deals or mobile coupons immediately
NO Downloading an APP
NO PRINTING REQUIRED
Look know further!
Looking for a direct mail solution or just want to supplement your existing direct mail solution with REAL mobile coupons or digital deals in Orange County

We use SMS texting and emails to ensure delivery and best user experience.
Support our local communities and strengthen your local economy by using our network to find the best local businesses to support.
When you shop at a local independently owned business:
68% of every dollar gets reinvested in the community.
Local chains, 43% reinvested.
Support Locally Owned & Operated Businesses